CPhA Meritorious Service Award
Paula MacNeil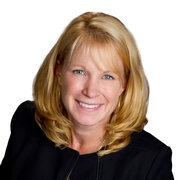 This award recognizes service to the pharmacy profession such that it brings credit and prestige to the profession.
Paula MacNeil has dedicated her career to building and enhancing the profession of pharmacy. After graduating from the Dalhousie University, College of Pharmacy in 1987 and practising community pharmacy at Shoppers Drug Mart in Sydney, NS, for three years, Paula relocated to Moncton, where she has since worked in various positions at Shoppers, leading to her current role as Senior Director of Professional Affairs, Atlantic Region.
Not one but three provincial pharmacy advocacy bodies have benefitted from Paula's time and experience over the course of her career. A long-time board member with the New Brunswick Pharmacists Association (NBPA), Paula has also served on the economics committees with the Pharmacy Association of Nova Scotia and the Prince Edward Island Pharmacists
Association. Nationally, Paula was instrumental in revolutionizing the governance model for CPhA. Paula joined the CPhA Board of Directors in 2005, serving on a variety of committees and working groups. She served as President in 2012-2013 and spent her term travelling across the country to build collaborative support for the new governance model. Paula's hard work, long hours and deep commitment to CPhA and the profession of pharmacy led to all 10 provincial pharmacy associations and one national pharmacy association joining CPhA within six months of the new model's implementation.
Over the course of her career, Paula's thoughtfulness, integrity and determination to enhance the profession have earned her the respect of colleagues as a true leader in pharmacy. Paula is a past recipient of the NBPA Meritorious Service Award, Canadian Foundation for Pharmacy Past President Award and the Dalhousie College of Pharmacy Alumnus Award.
What do you like most about what you do?
"The people and the challenge. I truly value the interactions with various personalities and working on solutions for the future of pharmacy. The pharmacy teams I work with in communities across Canada are passionate about patient care, and the work I do helps expand the potential for the services they provide. We are creating sustainable solutions for our health care system—that is exciting."