CPhA Honorary Life Membership
This award recognizes outstanding service to pharmacy, CPhA and the profession nationally.
Bev Allen
Saskatoon, Saskatchewan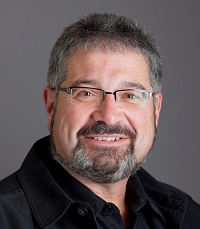 Bev Allen's interest in pharmacy began as a young boy growing up in Simpson, Saskatchewan, a small community of about 250 people. That interest flourished into a career as he went on to graduate with a BSP from the University of Saskatchewan (U of S) in 1973. From there he owned and managed an independent community pharmacy in Saskatoon for over 20 years. He sold his pharmacy in 1992. Always determined to give back, Bev became increasingly involved in the world of pharmacy and in his community. His energy and drive, coupled with an exceptional ability to work with others, made him a valued and respected pharmacist and trusted friend.

Starting in 1993 and for close to the next 20 years, Bev enthusiastically shared his passion and knowledge of pharmacy with students as an Assistant Professor for the College of Pharmacy and Nutrition at the U of S. As the Clinical Coordinator of the Pharmacy Structured Practice Experiences Program, Bev was instrumental in the placement of hundreds of pharmacy students into practical experience opportunities across the country. His exceptional interpersonal skills and knowledge of individual learning needs and practice sites were crucial to the overwhelming success of the program and had a profound effect on students under his direction. "It is no mean feat to have operators of busy practices agree to take on neophyte members of the profession and provide them with meaningful learning experiences," write Barb Shea and Garth McCutcheon in a letter of support for Bev's nomination.

Over the course of his career, Bev was an active member of numerous pharmacy boards, serving presidential terms with the Saskatchewan Pharmaceutical Association (SPhA), Canadian Pharmacists Association, U of S Alumni Association, Pharmacy Examining Board of Canada, Canadian Foundation for Pharmacy and the Saskatchewan College of Pharmacists. His boundless energy and strategic leadership were highly valued during each of these appointments and his contributions were recognized with various awards, including the SPhA Pharmacist of the Year Award, the CPhA Meritorious Service Award, the U of S Alumni Association Award, an Honorary Life Membership in the Saskatchewan College of Pharmacists and the Pillar of Pharmacy Award in 2010 for life-long commitment and contribution to the profession.

Bev passed away in March 2013. However, shortly before his death, he was very touched to learn of being awarded the CPhA Honorary Life Membership Award. All who knew him will long remember his passion for pharmacy and love of life.
I am extremely grateful for the career I have been afforded and to those who took the time to act as mentors. To my family, friends and colleagues I am forever grateful for the opportunities pharmacy has given me in my lifetime.